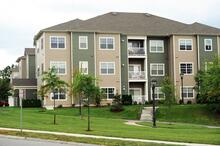 U.S. District Court Judge Dabney L. Friedrich of the District of Columbia struck down a nationwide eviction moratorium Wednesday, calling it unlawful. Friedrich's ruling applies nationwide.

The eviction ban was put in place last year by the Trump administration using public health powers granted to the Centers for Disease Control and Prevention during health emergencies.

The ban was most recently extended by President Biden through the end of June.